8 tags
6 tags
Daphne Does Derby: It's been six weeks since I... →
daphnedoesderby: It's been six weeks since I strapped my skates on for my last practice with the Birmingham Blitz Dames, and today I went to my first practice with Leicester's Dolly Rockit Rollers. The Blitz Dames have a good relationship with the Dollies and they frequently visited for scrims and bouts, so…
So you want to be a Dolly Rockit Roller? →
We are soon to be opening our doors to new wannabe referees and rollergirls.  No previous experience required (though if you have some - great!) and we can lend you kit if you don't have it already.
3 tags
Eight excellent reasons to attend Slice Grrls this...
1)  Dolly Rockit Rollers take on Croydon Roller Derby.  It looks to be a closely fought, super-exciting match up! 2)  Our opener features skaters from Coventry, Hellfire Harlots, Nottingham, Croydon, Shoetown Slayers, Mean Valley and of course the Dollies! 3)  We have a LICENSED BAR! 4)  There is a bring-your-own-skates roller disco at the venue after the bouts.  (We're ordering in pizza,...
Skater of the month - Killmore Girls! →
One of the Dollies' most formidable double threats is our skater of the month.  Read an interview with Killmore…
6 tags
Roller disco baby! →
Anyone coming to our super exciting Slice Grrls double header on 20th April gets FREE entry to our roller disco afterparty.  You need to bring your own skates, but there will be 90s tunes playing till a little before 9pm and it will be AWESOME.
8 tags
10 tags
Holly Sheet's Belgium Tour Diary →
For a blow by blow account of the thrills and spills of the Dollies' first foray onto the continent, as told by the fantastic Ms Holly Sheet!
11 tags
Belgium baby, yeah! →
We're off to Belgium this weekend and are stupidly excited!
Dolly Rockits Email Newsletter →
Our new, improved email newsletter is up and running!  If you're a fan or friend of the Dollies, why not sign up and get the latest on what we're up to straight to your inbox?
9 tags
Dolly Rockits Intake Day →
The date of our next intake day is confirmed as Sunday 24th March - the first Sunday of many for our new recruits.  No matter your past skating experience, you are welcome to the Dollies - just bring trainers, a bottle of water and heaps of enthusiasm.  Bring skates if you have them, but we can provide kit if you don't.  Hope to see you there!
2 tags
Run Kitty Run! (just over a week to go!)
Not long now until DRR hosts Rogue Runner and Kitty Decapitate for our Run Kitty Run bootcamp. A few injured skaters have had to drop out, so there are a few spaces left - grab 'em while you can! https://www.facebook.com/home.php#!/events/301224153331369/
4 tags
The girl on the black and green background →
Holly Sheet writes a blog post on the exciting news that we have been accepted as a WFTDA apprentice league! 
5 tags
4 tags
3 tags
1 tag
Anonymous asked: I am literally in awe of all of you - you're just incredible.
5 tags
6 tags
8 tags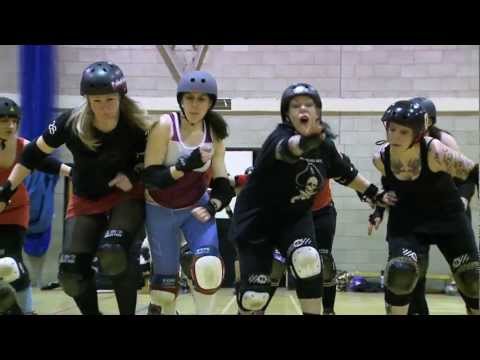 6 tags
4 tags
6 tags
3 tags
3 tags
3 tags
Heartbreak for Dollies as Big Bucks win 169-158... →
Review of last saturdays nailbiting game.
6 tags
3 tags
3 tags
3 tags
3 tags
6 tags
3 tags
European All Stars Invitational Team
londonrollergirls: Some kind of MEGA-TEAM: AnDracula #16 - Big Bucks High Rollers Chemikill Hazard #LD50 - Glasgow Roller Derby Crazylegs #11 - Auld Reekie Roller Girls Heavy Rotation #505 - Berlin Bombshells: Bear City Roller Derby Jack Attack #101 - London Rockin' Rollers Mad Maloony #221 - Stockholm Roller Derby Martattack #4 - Copenhagen Roller Derby Master Blaster #2 - Berlin Bombshells -...
10 tags
3 tags
Watch
sweetmaryhell: London Rollergirls Promo featuring Vagablonde
3 tags
4 tags
How this zebra got her stripes →
Awesome blog post by our trainee ref iona loudwhistle about being a newbie ref.
11 tags
10 tags
3 tags
11 tags
3 tags
Review of the raggy dollz vs wakey wheeled cats →
Check out the review of saturday's bout on our website. Plus you can see the other reviews of our previous bouts as well.
8 tags
5 tags
4 tags